The Home Builders Association of Alabama (HBAA) has been working hard to promote housing and pass legislation that will help you save money and improve the way you do business.
What Does ABPAC Do For You?
Alabama Political Action Committee raises money to promote housing and helps elect political leaders who support the housing industry.
ABPAC gives the Home Builders Association a powerful voice in the state and local governments
Through Contribution to ABPAC, helpful changes can be made to help shape the success of the industry
ABPAC supports candidates who can secure our ability to provide quality housing for citizens of Mobile.
While this contribution to ABPAC is strictly voluntary, we hope that every business of our Metro Mobile Association will make this important contribution so we can continue fighting those special interest groups which try to erode our ability to do business in Mobile County and the State of Alabama.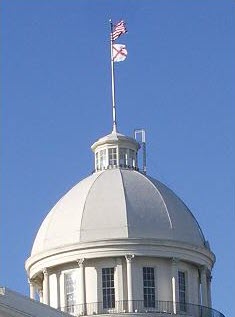 Here are a few facts about how the HBAA's governmental affairs efforts are working for you:
The HBAA stimulated Alabama's economy through its work to pass the Alabama Home Buyer Initiative. This program created

$300 million in economic activity

.
The HBAA's legislative efforts

reduced property tax

on inventoried houses by 50%.
The HBAA was successful in getting the State Fire Marshal to

rescind a code requirement that would have required fire sprinklers

in subdivisions with over 30 lots and only one entrance.
The HBAA convinced the Alabama Department of Public Health to create a state lead paint program in order to

keep EPA out of Alabama and to lower costs for Alabama remodelers

.
The HBAA is a founding member of the Business Association Tax Coalition and the Civil Justice Reform Committee, groups that have brought about

meaningful tort reform to Alabama's courts and fairness to Alabama's tax laws

.
HBAA-backed legislation

eliminated the prohibition on pre-sale agreements for lot sales

. This victory means commercial lenders will be more likely to provide development financing in the future.
• HBAA provisions in the revised landlord tenant law increases the amount of time to return a deposit from 35 days to 60 days,

reducing the administrative burden on investment property owners

.
The HBAA eliminated local government's ability to charge a business license on each unit in a multifamily development. This ensures that owners will not have to pay a fee on units that are not generating revenue.
The HBAA took the lead in crafting Alabama's first statewide energy and building code that reflects the wishes of Alabama's builders, NOT the Federal DOE.
HBAA legislative efforts ensure that tax appeals are heard before a tribunal instead of members of the Department of Revenue staff.
The HBAA has partnered with Alabama Power to create the Duct and Envelope Tightness testing program, allowing HVAC contractors to conduct their own inspections and saving builders hundreds of dollars per house.
The HBAA seeks to promote skilled trades through the use of unused HVAC and Plumbing licensure funds that currently revert to the State's general fund.
The HBAA is working to expand incentives for wind resistant construction and retrofits statewide through potential tax credits and insurance reductions. These incentives will encourage new remodeling opportunities and consumer driven upgrades on new construction.
AND the HBAA worked with the Governor to ensure that residential construction was deemed essential during the pandemic, the first industry in the state to be designated as such. This enabled our homebuilders to keep working uninterrupted and making payroll while other industries were shut down.